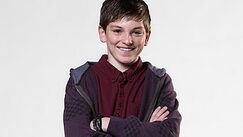 Richard Wisker is an English actor, presenter, singer and musician. He started his career in 2008.
Biography
Edit
Richard Wisker made his TV career debut on TV show The Bill were he portrayed Mason Kemble for two episodes in 2008. He carried on making small appearances. One of the small apperances was in The Sarah Jane Adventures were he played George in Lost in Time. 
Finally in 2010, he was casted in Tracy Beaker Returns were he played a regular character named Liam O'Donovan. He left the show in 2012 in the finally series. In early 2013, he debuted as new character Rich in Dani's Castle series finale. Later in 2013, he joined the show on a full time biasis as Rich. 
In 2011 he started his presenting career in Friday Download and he still appears in the show in  2013. He also is a presenter in All Over the Place.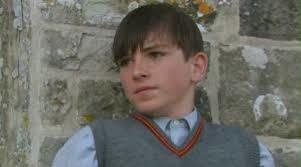 Filmography
Edit
| Year | Title  | Role |
| --- | --- | --- |
| 2008  | The Bill  | Mason Kemble |
| 2009 | Law and Order: UK | Juno Blake |
| 2010 | The Sarah Jane Adventures | George |
| 2010-12 | Tracy Beaker Returns  | Liam O'Donavan  |
| 2011- | Friday Download | Presenter/Himself |
| 2012- | All Over the Place | Co-Presenter/Himself |
| 2012 | 12 Again  | Himself |
| 2012 | Jedward's Big Adventure | Himself |
| 2012 | Stepping Up | Luca Wilby II |
| 2013- | Dani's Castle  | Rich |