Elisabeth Sladen
Vital statistics
Name
Elisabeth Sladen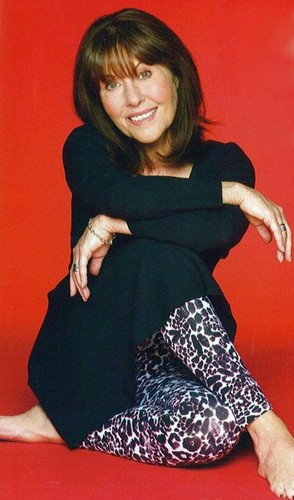 Biography
Edit
Elisabeth Sladen was a British-born actress who started her career in 1968. In that year she starred in an episode of ITV Playhouses as a Hotel Maid. Throughout the years she carried on making appearances in other TV shows. In 1973 she was casted as a new companion on Doctor Who. The role she played was Sarah Jane Smith. She bowed out the role in 1976 and career took off even further.
While still appearing in TV shows she returned to the role of Sarah Jane Smith in 1981 she starred in K9 and Company. In 1983 she once again returned to the role of Sarah Jane Smith in Doctor Who: The Five Doctors. She reprised the role once again in 1993 in Doctor Who: Dimensions in Time. In 1996 she had her last acting job until a return in 2006.
When she retuned to acting in 2006, she returned to Doctor Who for one episode. After her appearance in Doctor Who she starred in her own TV show called The Sarah Jane Adventures were she played Sarah Jane Smith. A role she kept from 2007 until 2011. During her time on the show she returned to Doctor Who for three episodes. Two of the episodes airing in 2008 and one of the episodes airing in 2010.
The Sarah Jane Adventures was Elizabeth Sladen's last acting job to her death. With her death the show ended.
Filmography
Edit
Elisabeth has been interviewed many times on shows such as Blue Peter.
Elisabeth sadly left us in April 2011, after a two-month battle with cancer. 
Here is a memorial dedicated to her.
"Pain and loss, it defines us as much as happiness or love"
Due to her death The Sarah Jane Adventures ended. Series 5 ended uncompleted.

"Don't forget me"